Good & Proper are wholesale tea suppliers to some of the UK's best cafes, restaurants, retailers and more. As well as quick, reliable delivery of our award-winning products, our wholesale partners also benefit from training, support and much more beyond. We love getting to know our partners and working closely with them to elevate their tea offering, so from Monthly Tea Tasting evenings, sharing and developing recipes and our annual Iced Tea and Cocktail competitions, our team is there to get your team as excited about tea as we are.

To find out more about partnering with us, get in touch at wholesale@goodandpropertea.com or via the contact form below. We look forward to discussing how we can help.
why work with us?
We get excited about getting others excited about tea. One of the many ways we do this is by partnering with some of the finest cafes, delis, restaurants, hotels and retailers in the country. Our team of passionate brewers, blenders, tasters and, perhaps most importantly, drinkers of delicious tea work hard to source and curate a collection of award-winning, whole leaf teas from around the world, then provide all the support you need to bring out the best possible flavour in every cup.
Our Story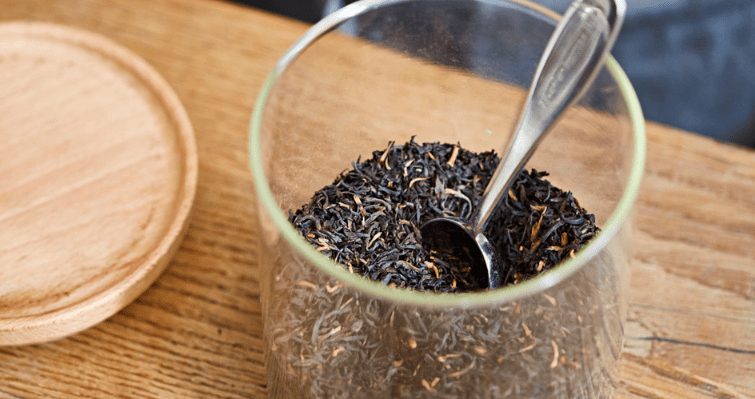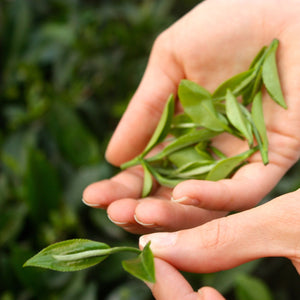 Award-winning Teas
We work hard to find, taste and select teas from farms and co-operatives around the world, working exclusively with trusted producers, partners & suppliers who share our values.
Our range of award-winning teas now includes over thirty single-origin teas, from blacks, oolongs, greens and whites to whole leaf herbal infusions, available in loose leaf or 100% compostable, plastic-free tea bags.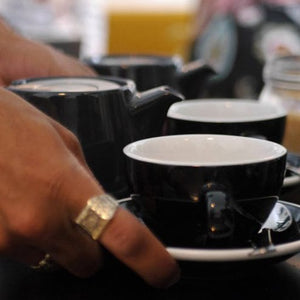 Training & Support
Having been café owners ourselves, we know the ins and outs of providing an excellent tea service. It takes care and attention to make the perfect cup of tea, which is why we offer all of our partners a range of training opportunities, as well as ongoing support.
From teaware and accessories to advice on the perfect serve, every hospitality partner we work with has unique challenges so we've got plenty of ideas for how best to ensure a delicious cup of tea, every time.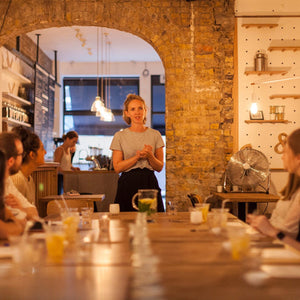 Community
From Tea Tasting evenings to exclusive insights, sharing Tea Cocktail recipes to our annual Iced Tea competition, we love getting to know our Wholesale Partners and working with them to elevate their tea offering.
With some of the UK's finest hotels, cafes, bars and restaurants within the Good & Proper family, rest assured you'll be brewing in good company.
Want to know more?
We offer much more than just delicious cups of tea. If you're an establishment interested in doing tea properly then don't hesitate to get in touch to discuss pricing, samples, partnership opportunities and more.
For more information fill in the form below and we'll get back to your straight away. You can also contact the team via email at wholesale@goodandpropertea.com