Our loose leaf Peppermint tea produces a deliciously fresh, peppery cup with a cool, minty finish. Naturally caffeine-free and well-known for aiding digestion, this is the perfect cup for after a meal.

Now available in 100% plastic-free packaging! Find out more about this change here.
Also available in 100% compostable, leaf tea bags here.
30g (30 cups) - £0.13 per cup
250g (250 cups) - £0.08 per cup
Customer Reviews
Lovely tea
Lovely peppermint taste. It's great to have done away with teabags & the plastic they contain. Perfect to use with the cup infuser. I'm very much enjoying my cups of tea through the day.
12/08/2021
Anonymous

United Kingdom
Best mint tea ever!
This is hands down the best mint tea I have ever tasted. I will now only buy this mint tea and always in the largest bag!
07/19/2021
Emma M.

United Kingdom
Refreshing and hydrating
Fresh tasting ,hydrating delicious tea
04/26/2021
Vanessa L.

United Kingdom
loose leaf mint tea
I recently bought the tea bag version accidently and was disappointed as I found that I needed to remove the bag after a few seconds whereas the loose leaf version is by far and away superior, fully flavoured and refreshing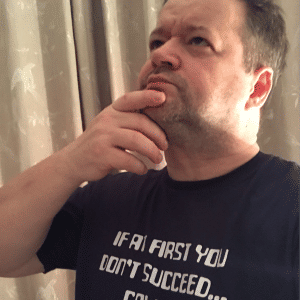 RC
03/12/2021
Russell C.

United Kingdom
A peppermint tea that blows your nose off
Love this peppermint tea. It smells great and tastes as good at it smells. Nice piping hot and cold, I live leaving it brewing as long as I can.
TEA
1g or 1 heaped tsp / 200ml water
OUR APPROACH
Quality
We work hard to find, taste and select exceptional teas, first and foremost looking for quality and flavour in the cup. We focus on single-origin, whole leaf teas where the character is a direct reflection of the area in which it is grown, as well as the craft involved in growing, plucking and processing the leaves.
There are an infinite number of teas being produced every year, so our role is to find and bring you some of the best. Our care in curating the range, as well as the quality of the product itself, has earned us both our customers' trust and multiple Great Taste awards.
Sourcing
Not only does the tea need to taste good, it is also important to us that we know exactly where each tea comes from and who is responsible for harvesting and crafting the leaves we buy.
We work exclusively with trusted farms, co-operatives, partners and suppliers who share our values. We source from 13 growing regions around the world, always paying well above fair-trade prices.
Brewing
Sourcing and curating a collection of delicious, award-winning teas from around the world is only the beginning.
We then provide the knowledge and tools you need to help you bring out the best possible flavour in every cup when brewing at home.
As a team of passionate brewers, blenders, tasters, curators and, perhaps most importantly, drinkers of delicious tea, we get excited about helping you make a delicious cup of tea every time.
Packaging
We are committed to reducing any environmental impact our packaging has before and after use. There is no perfect solution so we focus on continuous improvement, always looking to keep it as minimal and natural as possible without compromising on the quality of our product.

We are proud to say that our entire retail range is now both fully compostable and certified 100% plastic-free.
Keep up with Good & Proper Tea
Join our mailing list to learn about tea, brewing, recipes, exclusive offers & to receive 15% off your first tea order