By selecting the Gift Wrap option at Checkout, we'll wrap your gift beautifully in our bespoke wrapping paper and even include a handwritten Gift Card with your personal message. 

As a member of the Eco Packaging Alliance, all of our gift packaging is certified Environmentally Friendly. We use soy-based inks, compostable mailers, recycled & FSC certified paper products & more. 
Customer Reviews
01/05/2022
Lucia E.

United Kingdom
Fantastic service
Wonderful products beautifully wrapped.
12/28/2021
Robert L.

United Kingdom
Neat and nice Gift Wrap
The parcels were carefully wrapped, nicely finished off with the stickers.
03/03/2021
Anonymous

United Kingdom
Beautiful gift
Bought infuser teapot and verbena tea plus roobois and English breakfast. Beautifully wrapped and lovely products.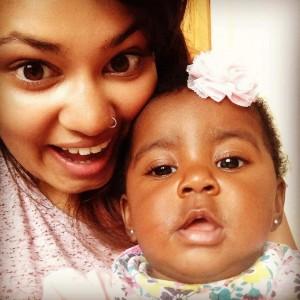 TS
02/22/2021
Tazin S.

United Kingdom
Delightful!
I bought the tea and teapot set as a gift for a close friend, it came beautifully presented and has been so well received! Thank you :)
02/07/2021
Anonymous

United Kingdom
Delicious
Delicious tea beautifully wrapped.
OUR APPROACH
Quality
We work hard to find, taste and select exceptional teas, first and foremost looking for quality and flavour in the cup. We focus on single-origin, whole leaf teas where the character is a direct reflection of the area in which it is grown, as well as the craft involved in growing, plucking and processing the leaves.
There are an infinite number of teas being produced every year, so our role is to find and bring you some of the best. Our care in curating the range, as well as the quality of the product itself, has earned us both our customers' trust and multiple Great Taste awards.
Sourcing
Not only does the tea need to taste good, it is also important to us that we know exactly where each tea comes from and who is responsible for harvesting and crafting the leaves we buy.
We work exclusively with trusted farms, co-operatives, partners and suppliers who share our values. We source from 13 growing regions around the world, always paying well above fair-trade prices.
Brewing
Sourcing and curating a collection of delicious, award-winning teas from around the world is only the beginning.
We then provide the knowledge and tools you need to help you bring out the best possible flavour in every cup when brewing at home.
As a team of passionate brewers, blenders, tasters, curators and, perhaps most importantly, drinkers of delicious tea, we get excited about helping you make a delicious cup of tea every time.
Packaging
We are committed to reducing any environmental impact our packaging has before and after use. There is no perfect solution so we focus on continuous improvement, always looking to keep it as minimal and natural as possible without compromising on the quality of our product.

We are proud to say that our entire retail range is now both fully compostable and certified 100% plastic-free.
Keep up with Good & Proper Tea
Join our mailing list to learn about tea, brewing, recipes, exclusive offers & to receive 15% off your first tea order